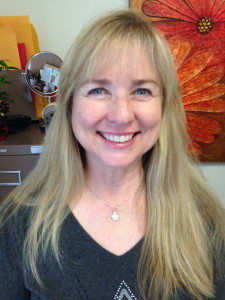 James Brown gyrated his classic song to fame in 1966 with the lyrics: "This is a man's world, this is a man's world. But it would be nothing without a women or a girl." Of course, these famous words were written by a woman, Betty Jean Newsome.
Women had always been placed behind the scenes, where credit was seized and the spotlight focused in an unfair direction.   Without a woman: DNA may never have been uncoiled; x-rays would not have been used to diagnose; Kevlar not invented to protect soldiers and police from gunfire; stem cells would never have had roots; and the windshield wiper not clearing our vision on a rainy night.
In 1972, six years after James Brown's song , women activists and the American Association of University Women (AAUW) had laid the groundwork for a federal law known as Title IX which would change the rules and make our nation more gender equal. Even before this largely unknown law, many generations of women attempted to balance the scales.
We celebrate National Women's History Month to broadcast women's achievements, and encourage young girls to pursue their dreams. These goals are intertwined with the mission of AAUW, the nation's leading voice advancing equity for women and girls through advocacy, education, philanthropy, and research.
Many in the community are unfamiliar with the impact of the Santa Clarita AAUW chapter on local women and girls. Recognizing the importance of extolling contributions of our foremothers, its Women in History program highlights the role women played in changing the world. Reenactments of the lives of extraordinary women bring their stories and struggles to life and serve to inspire. These performances of famous women will take place throughout Santa Clarita schools in March, and there will be a community performance at Barnes & Noble on April 21 at 6:15. p.m.
AAUW encourages girls to follow their passion and enter the fields of science, technology, engineering, and mathematics (STEM). It promotes gender equity in education and the workplace, as well as pay equity. The Santa Clarita chapter raises scholarship funds so that local students can attend AAUW Tech Trek Math Science & Engineering Camps for Junior High Girls. It is a life-changing week on a college campus exploring STEM fields with field trips, experiments, classes and encounters with women role models. The STEM Stars program provides field trips for junior high and high school girls to expose them to a variety of careers in STEM fields. The local chapter also provides its partner, College of the Canyons, scholarships for high-achieving female students in STEM as well as a scholarship for a female student continuing her education in the Humanities field, and the Bucks For Books Program covers the cost of textbooks.
Oprah Winfrey stated "The biggest adventure you can ever take is to live the life of your dreams." Through recognition of accomplishments of women in history and the efforts of AAUW and others, girls will have the opportunity to make their dreams a reality. The next female to break the glass ceiling could very well be from the Santa Clarita Valley.
Robin Clough, Public Policy Chair
AAUW, Santa Clarita Branch