Born:  December 4, 1924 – Fort Dauphin, Madagascar
Passed away:  May 9, 2015, Santa Clarita, Ca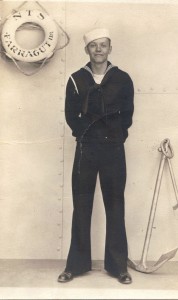 United States Navy
       Mayor City of Santa Clarita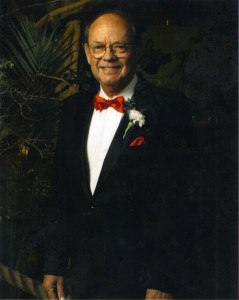 George knew I loved when he spoke Malagasy.  There was something in the tone and rhythm of his voice that was almost as if he was singing a lullaby.
His voice:  Combining Perry Como and Vin Scully to emcee events and charities…enticing you to bid at fund raising auctions…especially on things you didn't want or need.  I was one of his victims.
His modesty:  He was in positions of powerful law enforcement and City decision-making, but you would never know it.  Coming home from WWII and Navy regimentation, but working for the Carnation Milk Company just didn't fit his challenging mind.  I never could see George as a tough guy in law enforcement, but he had the innate character to protect and to serve.
His common sense:  Hearing all sides of an issues was his strength.  Finding compromise was his virtue.
His motivation:  He heard the cries for cityhood and stepped forward.  He heard the cries of the poor and vulnerable, and stepped forward.  The Navy and law enforcement may have taught him not to fear, but it didn't remove his sense to care.
George was a true hero to our valley, and should be remembered as a selfless pioneer establishing the basis for future generations.  We were lucky to have him in a time and moment where he could make a difference.
We will all miss George, but fortunately his legacy has been established.  I will miss George, and forever long for his melodious voice… speaking a Malagasy lullaby.