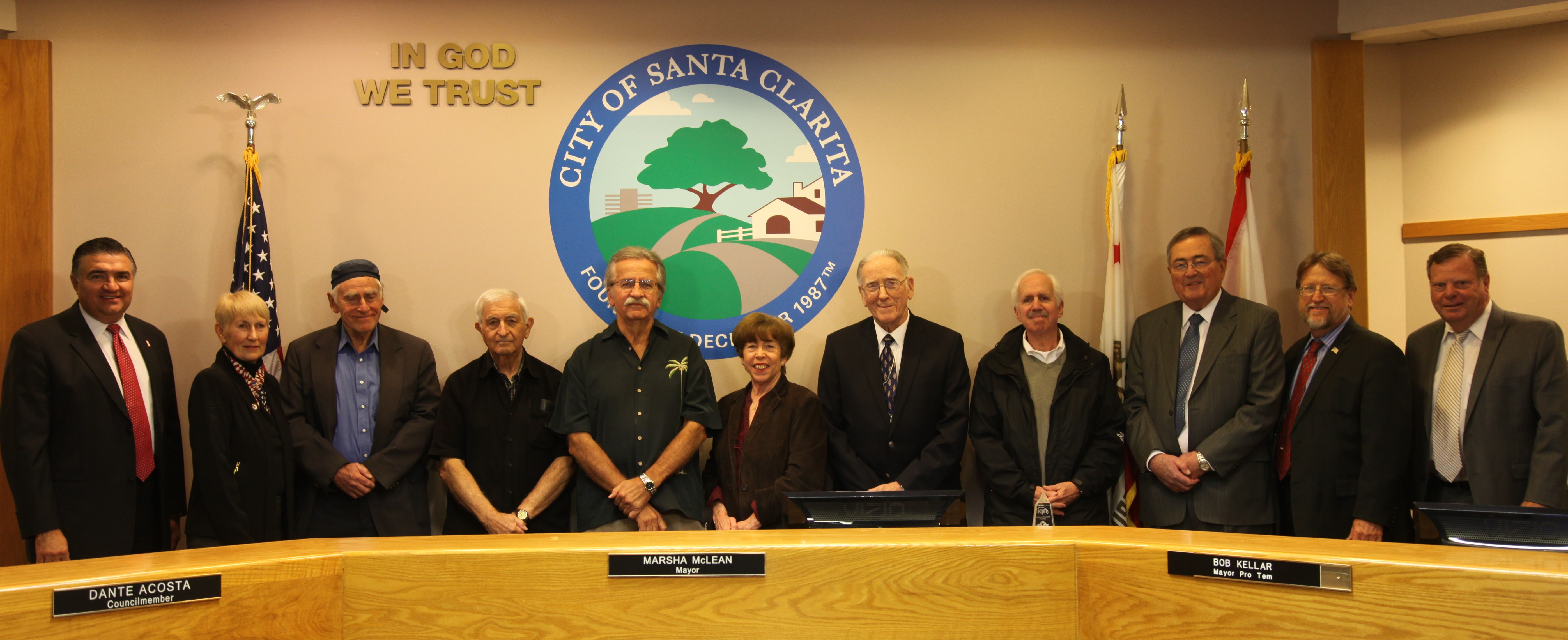 The City Council of Santa Clarita on Tuesday, November 10th, honored ten physicians for their 40 years of dedication to our hospital and the community.
We celebrated Veterans Day the next day.
Here are some hidden facts about this photo.
From left to right:
Councilmember Dante Acosta – lost son in the Afghanistan war (he wanted to be a surgeon) 
Councilmember Laurene Weste
Allen Karz, M.D., cardiologist – Vietnam veteran
John Cocco, M.D., internist – Vietnam veteran
David Mysko, M.D., family practice – first Board of Directors – Canadian, couldn't serve 
Mayor Marsha McLean
Larry Leiter, M.D., family practice – veteran
John Kaufman, M.D., orthopedist
Doug Gadowski, M.D., cardiologist – awarded Bronze Star for Bravery, Vietnam veteran
Councilmember TimBen Boydston – veteran
Mayor Pro Tem Bob Kellar – Green Beret, Vietnam veteran
A picture may be worth a thousand words, especially about our community, but I added a few more for clarity.
Also, not pictured:
Arthur Vatz, M.D., urologist – Vietnam veteran
Jerry Garrett, M.D., urologist
Arnold Barton, M.D., ophthalmologist – first Chief of Staff
Larry Sherman, M.D., pediatrician 
Thank you to the City Council and these physicians for your sacrifice and continued service, allowing Santa Clarita to flourish and grow.
Gene Uzawa Dorio, M.D.